Description
Buy Behance followers and likes for affordable prices
Need promotion on Behance? But don't know how to buy Behance likes or to buy Behance followers to promote your creative work. Then, you are in the right place.
What is Behance?
Behance is an Adobe-owned social networking site for "showcasing and discovering creative work." Behance has over ten million members as of July 2018. One of the best places to promote your creative work.
Users may create profiles on Behance and add projects to them. Both registered and unregistered users can "appreciate" and comment on specific projects. Very important that your project became noticeable.
Members of Behance may follow the profiles of other users. We are here to help to grow your Behance followers for new or old accounts. We provide real and non-drop Behance followers to boost your profile.
Please contact us before ordering so the promotion can start immediately.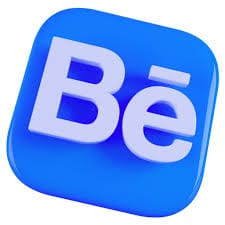 Check out why we are the best Behance promoters on market!
Our promotion starts immediately after the order
We can deliver an unlimited number of likes, followers, and comments.
Our company doesn't use bots
Work with real peoples
We also rank your project
Discounts available
Bulk orders
Non drop in lifetime
Why are Behance Followers important?
Behance receives over a million unique visitors every day looking to get inspired and share their work with the creative community. One of the most common questions we receive from the Behance community is how to have their work featured? Well if you want to become famous on Behance you need to buy Behance followers to help you grow your profile from the beginning. The first 1000 Behance followers are very hard to get after that you will receive more attention and more organic followers.
Why do I need to boost Behance likes?
Behance is the world's largest creative network for showcasing and discovering creative work. Great place for promotion and it's very simple Behance likes more visits and trust from other users. It's very important that you buy Behance likes in the beginning to boost your profile.
Our prices
Promotion
Limited offer only 0.06 cents per like
Limited offer only 0.06 cents per follower
Special offer all in one combo promotion (1 like, 1 follower, 1 comment, and 1 view) FOR JUST 12 cents!
Why Upvoteking is the best site to buy Behance Likes and followers?
We don't use bots, data center IPs, and fake up-vote servers to execute the service. Our people are REAL USERS which generates high-quality Behance followers and ranking. We have a team of experts with countless years of total experience who always embrace their clients.
When you decide to buy our promotion, you need to consider the quality and pricing. So, we offer a greatly valued service for affordable prices.
All our competition resells our services from us so we are only here who provide followers.
We use safe payment gateways like PayPal, Payoneer, and Crypto. Your money is safe with us.
If you have any technical issues, you can knock our 24/7 customer service executive. We answer in less than 5 minutes.
FAQ 
Q: Is your Behance promotion safe?
A: Yes, our promotion is 100% safe.
Q: Except for Behance likes and followers do you also provide views?
A: Yes, we provide Behance likes, followers, views, and comments.
Q: Do you offer free Behance followers or free Behance likes?
A: No, you must pay for Behance likes and followers.
Q: Can I order just Behance profile views?
A: Yes, you can.
Q: Can I pay on your website via cryptocurrency?
A: Yes, we are a crypto-friendly website.

Buy Behance likes, followers (only $0.06 per like or follower)